This week I had a lunch date with my partner in crime
Tracy
, aka my wifey, for a marathon catch up session, and brainstorming madness...We grabbed a bite at a darling little Deco cafe that serves d-lish veggie options, complete with black and white decor and ambiance pouring out the door, with the cherry on top being "To Catch a Thief" playing in the background....J'adore!!!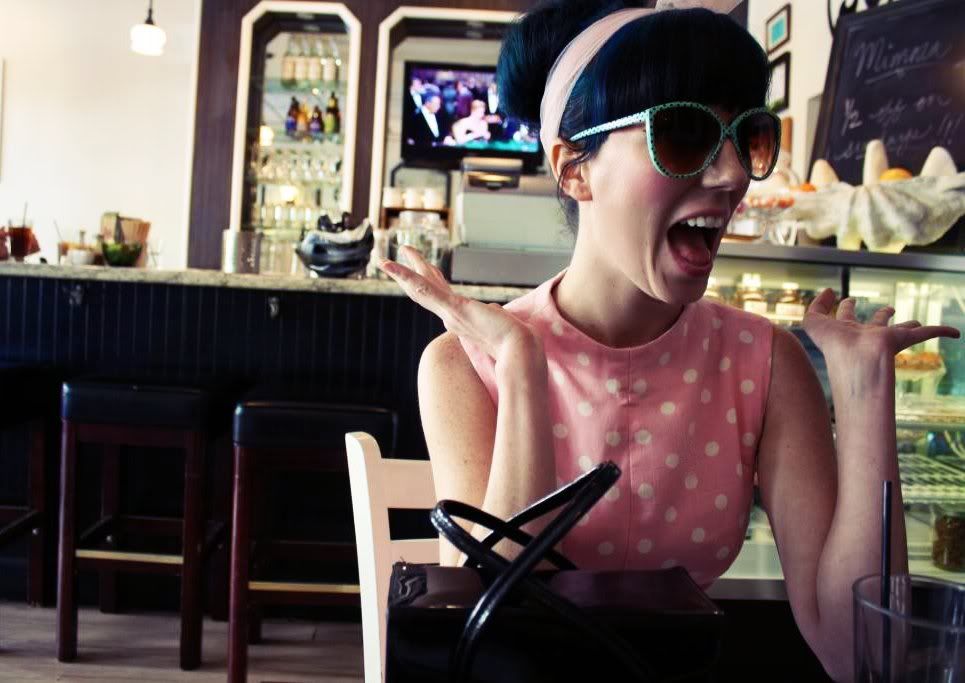 Spazzing for...
...Cary Grant and Strawberry Crepes, but of course!

Coffee with a side of cleavage.

Idol: Gidget

Mantra: "Yummy yummy for my tum tum tummy"...aka Strawberry crepes are D-vine!

Soundtrack: "Polka dots and moonbeams" -Frank Sinatra



The Wardrobe:
Dress: Vintage, hand made, purchased on my honeymoon.
Shades: Forever21
Blossom Dearie Ring: Forever21
Hair Bow: Vintage from Stray Cat
Patent Leather Pursie: Vintage flea market find
Tights: Betsey Johnson
Too Die For White Talon Polish: Sally Hansen @ Target
♥

Frankie